An estate lawyer can help you protect yourself and your family in Mooresville today.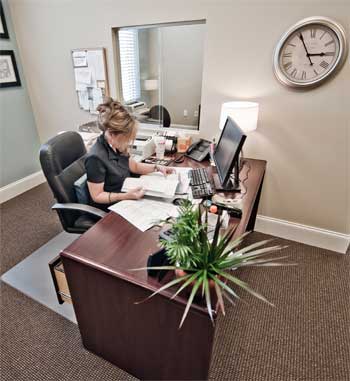 When you think of lawyers, you probably think of criminal attorneys like those featured on TV crime shows. In reality, there are many types of lawyers, and just about everyone can benefit from the practical advice and reliable insights provided by an experienced estate lawyer. If you live in the area around Mooresville, North Carolina and are looking for an estate lawyer, give us a call here at Jones, Childers, Donaldson & Webb, PLLC today.
One of our estate lawyers can help with any or all the following:
Document preparation: Estate documentation can be complex and confusing. Don't try to figure it all out on your own. We want to help make sure it is right and that you and your family are protected from unforeseen challenges.
Last will & testament: Clearly define what will happen with your property and assets after you are gone. It can be updated at any time with a codicil.
Living wills: A living will is designed to outline your end-of-life choices so your family and medical care providers can honor your wishes.
Durable power of attorney: Who will make decisions about your estate if you are not able to do so? Protect yourself with power of attorney documents.
Healthcare power of attorney: Sometimes you need healthcare decisions made and are unable to make them yourself.
It is never too early to consult with an estate lawyer. Getting a solid plan for the future in place early in life can only help you as life's complexities arise. Marriage and children often turn people's minds to long-term planning, but it is always a good idea to protect yourself with legal provisions like those listed above. Give us a call today.
---
At Jones, Childers, Donaldson & Webb, PLLC, our estate lawyers serve those in Mooresville, Charlotte, Newton, Conover, Cornelius, Hickory, Davidson, Sherrills Ford, Denver, Salisbury, Catawba, Huntersville, and Kannapolis, North Carolina.