We have expertise in personal injury law to assist you with recovery from an injury or defending against a frivolous claim.
Every personal injury case has two sides to it: the person who suffered a loss due to the negligence of someone else and the person who is being accused of the negligence. At Jones, Childers, Donaldson & Webb, PLLC, we have the expertise to represent either side when it comes to personal injury law. If you call us to represent you, the first thing that we will do is be sure that the other party has not already approached us, as it would be a conflict of interest to represent both sides. If they haven't, we will then proceed to discuss your personal injury case in detail so that we can best advise you about the merits of your case and what the next step is.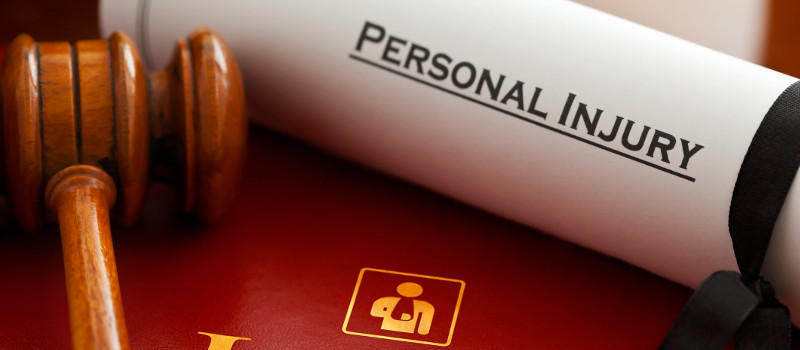 If you are the injured party, we'll discuss such concerns as getting medical treatment covered, filing a claim with the insurance company, and doing whatever can be done to best deal with the repercussions of your injury, including both short-term and long-term concerns. We will act as a liaison to get you the best results possible without taking the matter further. However, if that fails to produce an acceptable outcome, we'll advise you about what legal action should come next so that you can stay on the path to financial recovery.
If you are the accused party, we'll discuss whether your actions or lack thereof can be classified as negligence and determine what defense could be initiated to counter the claim. If the case is frivolous in nature, we'll work hard to defend against it. If it is not, we'll act as liaison to produce a reasonable outcome. In either case, we will go over the merits of your case with you so that you are kept in the loop from the beginning.
If you are on either side of a personal injury law situation and would like to schedule a consultation to learn more about what we can do for you, don't hesitate to reach out to us. You'll find that our legal services for those in Hickory, North Carolina include the sound legal advice that will get you through these challenging times.
---
At Jones, Childers, Donaldson & Webb, PLLC, we offer personal injury law services to those in Mooresville, Charlotte, Newton, Conover, Cornelius, Hickory, Davidson, Sherrills Ford, Denver, Salisbury, Catawba, Huntersville, and Kannapolis, North Carolina.
Similar Services We Offer: