As trusted child custody lawyers, we offer practical advice and reliable insights to assist you with the tough decisions ahead.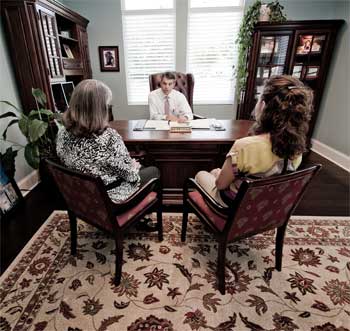 One of the most challenging things to experience is determining the living arrangements for a child when the parents are no longer together. Emotions can run very high, even in the face of wanting what is best for the children. The added concern is that everyone can have a different idea about what is the best solution. If you are in the midst of a child custody case, you should know that experienced child custody lawyers are equipped to help you navigate the applicable law, the negotiations, and determining the various options available so that your best interests and the best interests of the  children involved in the situation can be met.
At Jones, Childers, Donaldson & Webb, PLLC, our firm has a unique advantage as child custody lawyers handling cases in Hickory, North Carolina. First of all, we have been doing it for a very long time – several decades, in fact. We understand both the law and the emotional challenges related to child custody, child support, visitation, adoption and guardianship, and the termination of parental rights. Secondly, we truly care about the people in our community and will work diligently toward an outcome that makes sense. With practical advice and reliable insights, we can be a valuable resource as you make the tough decisions ahead.
If you have a child custody matter and need to learn what child custody lawyers can do for you, we recommend giving our office a call to schedule a consultation. We will listen attentively and provide you with some insight into the available options, the merits of your case, and  the likely outcome, as well as discussing what we can do from day one until the conclusion that best serves the needs of the children involved.
---
At Jones, Childers, Donaldson & Webb, PLLC, our child custody lawyers serve those in Mooresville, Charlotte, Newton, Conover, Cornelius, Hickory, Davidson, Sherrills Ford, Denver, Salisbury, Catawba, Huntersville, and Kannapolis, North Carolina.