When only the best child custody lawyers will do, give us a call to schedule a consultation.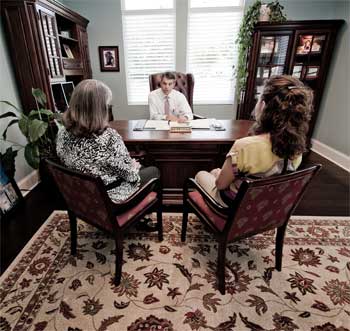 Child custody cases are among the most emotionally charged family law cases there are. Our perspectives regarding what is best for a child when the parents are not together or when either or both are not able to provide a safe and secure home can make it difficult to look at the case from a neutral standpoint. When experienced child custody lawyers are able to provide reliable insights and practical advice, it can go more smoothly all around and make it easier to make the tough decisions. Here at Jones, Childers, Donaldson & Webb, PLLC, we offer a variety of legal services as child custody lawyers.
With more than 50 years of experience with child custody, child support, visitation, adoption, guardianship, and termination of parental rights cases, we have a deep understanding of this aspect of family law. We can assist you with developing an agreement for full or joint custody so that all those involved feel the best solution has been found for the wellbeing and long-term benefit of the children.
If you need guidance through the family law system here in Davidson, North Carolina and require child custody lawyers who will protect you and your children's future and financial security, we welcome your call to schedule a consultation. We will be happy to assist you with the benefit of our experience and negotiation skills so that everyone can come out the other side of this challenging situation feeling that the best possible outcome has been achieved.
---
At Jones, Childers, Donaldson & Webb, PLLC, our child custody lawyers serve those in Mooresville, Charlotte, Newton, Conover, Cornelius, Hickory, Davidson, Sherrills Ford, Denver, Salisbury, Catawba, Huntersville, and Kannapolis, North Carolina.