An estate lawyer can help you with estate planning tools or settling an estate.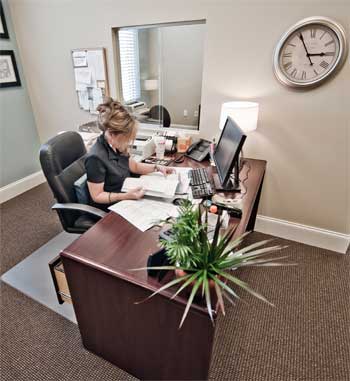 Whether you need an estate lawyer to help you establish an estate plan or you need to become familiar with the probate process for a recently deceased relative, turn to us at Jones, Childers, Donaldson & Webb, PLLC. Our attorneys can help you with estate planning tools and other estate law advice so you can meet your goals. If you are concerned that your heirs will face issues with your creditors, you should know that an estate planning lawyer can set up a plan to deal those types of issues, as well as other directives you'd like to put into place for handling your estate.
An estate lawyer can help you with more than just your last will & testament. We also prepare living wills, durable power of attorney, and healthcare power of attorney documents so you can protect your family from the need to make decisions without knowing your wishes. Nobody knows exactly what the future holds, so there is no better time to meet with an estate lawyer than right now. An estate plan is something that everyone should have and it is never too early to get started.
We can also assist you if you have estate documents in place but need them to be revised due to changes in life. For example, your last will and testament should be amended because of marriage, divorce, births and deaths. Call us today to schedule a consultation to discuss either your estate plan or for assistance settling an estate.
---
At Jones, Childers, Donaldson & Webb, PLLC, our estate lawyers serve those in Mooresville, Charlotte, Newton, Conover, Cornelius, Hickory, Davidson, Sherrills Ford, Denver, Salisbury, Catawba, Huntersville, and Kannapolis, North Carolina.