A criminal law attorney should be consulted whenever you face misdemeanor or felony criminal charges.
One would be hard-pressed to find someone who didn't break a law or two at one point or another. The vast majority of people are fortunate enough for their misdeeds to be minor and go on undetected by the legal system. Others, unfortunately, can find themselves facing criminal charges that can be as minor as a traffic ticket or as serious as a DWI, drug possession, assault, or homicide. The important thing to know is that if it happens to you, don't go it alone. You should always have an experienced criminal law attorney handle your case to minimize your chances of a life-changing verdict.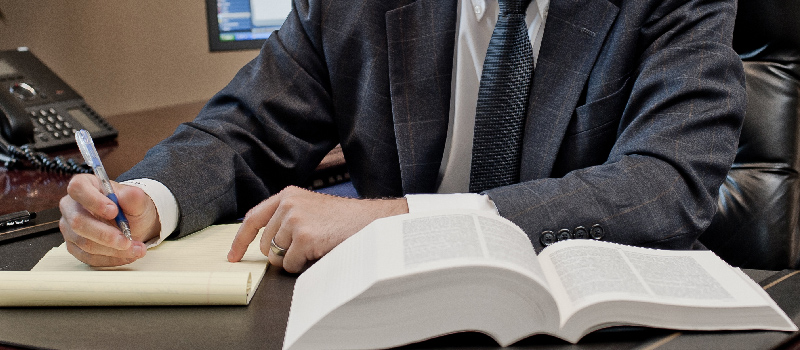 Here at Jones, Childers, Donaldson & Webb, PLLC, we have over 50 years of experience with a wide range of criminal law expertise. Our goal is to keep the process from intimidating you into accepting an outcome that is harsher than it needs to be.
It is said that the criminal law system is intended to punish wrongdoings in a way that keeps the perpetrator from becoming a repeat offender. There are many instances in which a moment's lapse in judgment would rarely be repeated and remorse is evident. A criminal law attorney offering practical advice, reliable insights, and experience with the legal system can present a case for leniency in those situations or fight the case entirely if you are innocent of the criminal charge. Even repeat offenders deserve legal representation to attempt to get the most favorable outcome.
We are dedicated to doing everything in our power to represent you as your criminal law attorney. We serve those in the Davidson, North Carolina area who are facing misdemeanor or felony criminal charges. Contact us today to discuss your case and learn what we can do for you when the stakes couldn't be any higher.
---
At Jones, Childers, Donaldson & Webb, PLLC, our criminal law attorneys serve those in Mooresville, Charlotte, Newton, Conover, Cornelius, Hickory, Davidson, Sherrills Ford, Denver, Salisbury, Catawba, Huntersville, and Kannapolis, North Carolina.