Our child custody lawyers are experienced with even the most complex cases.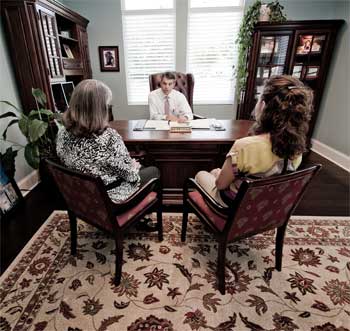 In a perfect world, the issue of child custody would be black and white with a clear picture of what is best for all parties concerned. Unfortunately, the issue of child custody isn't just riddled with uncertainty, but also with strong emotions. When you are in the midst of determining the best course of action for your situation, it is best to have child custody lawyers involved to provide legal direction and provide clear answers to your questions. At Jones, Childers, Donaldson & Webb, PLLC, our child custody lawyers will handle your case carefully whether you are looking for full custody, joint custody, or an amendment to a prior custody arrangement.
As child custody lawyers, we don't just help you determine which parent will be ultimately granted custody. We also provide document preparation services related to child support, visitation, medical costs, education costs, and other factors in the agreement that may be specific to your situation. In our more than 50 years of serving the legal needs of our clients in the Conover, North Carolina area, we've seen documents as simple as a couple of pages and those that could fill a large binder. We are equipped to see your child custody case through regardless of its complexity and the negotiations needed.
We also handle other types of child custody cases, including adoption, guardianship, and termination of parental rights situations. If you have any questions about what our child custody lawyers can do for you, don't hesitate to contact us to schedule an appointment.
---
At Jones, Childers, Donaldson & Webb, PLLC, our child custody lawyers serve those in Mooresville, Charlotte, Newton, Conover, Cornelius, Hickory, Davidson, Sherrills Ford, Denver, Salisbury, Catawba, Huntersville, and Kannapolis, North Carolina.