It is never too early or too late to begin estate planning with an estate lawyer from our firm.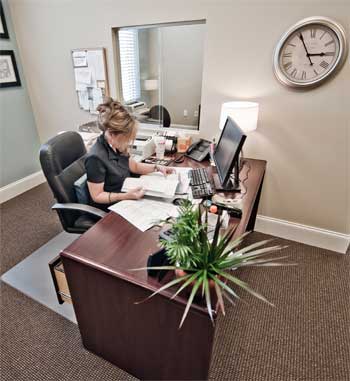 It is a common misconception that the only people who need an estate lawyer are those with a sizeable estate. The reality is that there are several documents and services that everyone should consider regardless of the size of their portfolio. Here at Jones, Childers, Donaldson & Webb, PLLC, we offer a wide variety of services for our clients in the Conover, North Carolina area.
Last Wills & Testaments- Whether you have a few assets you want to go into the right hands upon your passing or a complex portfolio that requires appropriate estate planning and attention to probate laws, getting your wishes in a document is critical. In the latter case, without a will, the state steps in to distribute your assets, and that could have far different results from what you would have liked to happen.
Living Wills- This document is to let medical professionals know what your wishes are regarding end-of-life medical care should you be unable to communicate what you want.
Powers of Attorney- An estate lawyer can draft this document to appoint someone you trust to act on your behalf for specific financial and legal matters should you be incapacitated. There are various types of powers of attorney, including limited, general, and durable. We will take the time to fully explain what each of these does, so your document imparts only those powers you intend.
 Healthcare Powers of Attorney- This is a special type of power of attorney that involves only medical decisions if you are not able to communicate your wishes.
If you would like to discuss any of these documents with an estate lawyer, don't hesitate to contact us to schedule an appointment. We can also assist you with revising any documents you have already prepared that are not current due to changes in your life, such as marriage, divorce, or change of circumstance. Call today to learn more.
---
At Jones, Childers, Donaldson & Webb, PLLC, our estate lawyers serve those in Mooresville, Charlotte, Newton, Conover, Cornelius, Hickory, Davidson, Sherrills Ford, Denver, Salisbury, Catawba, Huntersville, and Kannapolis, North Carolina.