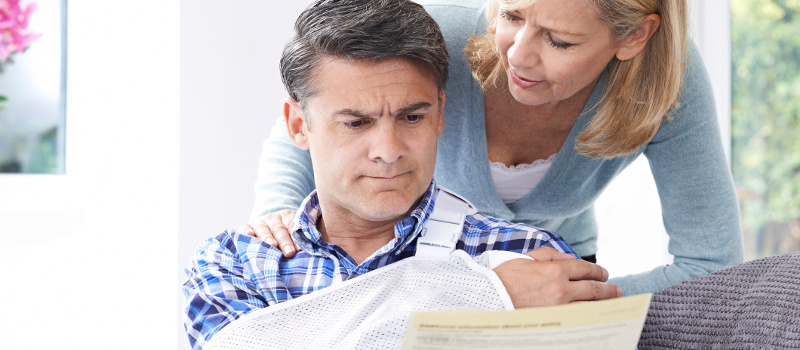 Timing after an accident is everything. If you were involved in any kind of accident where you were injured, there are several steps you should take in order to protect your best interests:
Seeking medical attention.  Even if you don't suspect you have any serious injuries, it is essential that you receive an examination from your medical provider as soon as possible after an accident. The injuries from car or truck accidents may not manifest themselves immediately on the scene of the accident, so it is best to be sure that you are unharmed. In the event that an injury is discovered, you may wish to seek assistance with a personal injury law case.
Initiating an investigation. Evidence from an accident is usually cleared up quickly. Have experts survey the site, take photographs, and collect any pieces of information that could help you form a strong personal injury law case against any negligent persons involved.
Taking pictures. Soon after the accident, take pictures of your injuries and of any damaged vehicles, equipment, or other items in question. In addition, avoid throwing away any evidence. Although you may think that a smashed cellphone or damaged clothes are worthless after an accident, they could prove to be invaluable evidence in your personal injury law case.
In addition to these steps, it is also essential that you do not provide insurance carriers with a recorded statement before you consult with us at Jones, Childers, Donaldson & Webb, PLLC. Insurance carriers, while they may outwardly seem like they are trying to help you, may be trying to limit your claim.  If you don't already have an attorney who specializes in personal injury law on your side, contact us today.