Personal injury law is a branch of legal practice that handles cases where individuals have been injured or otherwise harmed because of the negligence or intentional acts of others. The central concept is to hold the responsible party accountable and seek compensation for the victim's damages, including medical expenses, lost wages, pain and suffering, and more. But when should you hire a personal injury lawyer?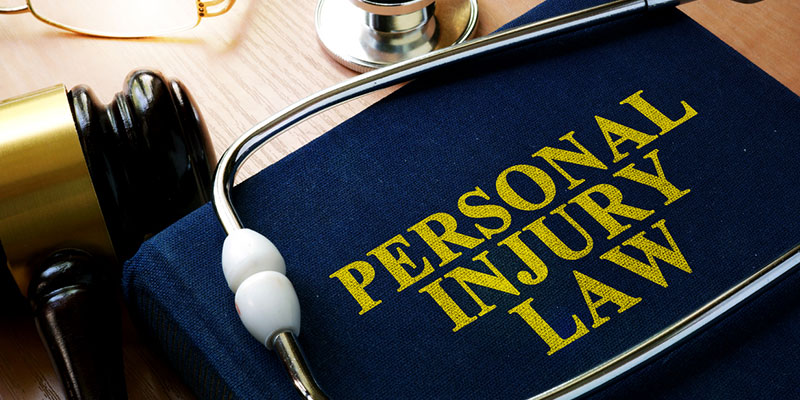 Some common examples of when you may need to hire a personal injury lawyer include the following:
Car Accidents- In 2019, there were over 6.7 million police-reported motor vehicle crashes in the U.S., including over 1.9 million crashes involving injury. If you get injured in a car crash caused by someone else's negligence, a personal injury lawyer can help you claim compensation.
Slip and Fall Accidents– Accidents happen, but if an injury occurs on someone else's property due to a hazardous condition, a personal injury lawyer would work to help you hold the property owner responsible.
Medical Malpractice– We count on medical professionals to keep us safe and healthy, but practitioner errors and even negligence can cause harm to patients. If you have been harmed due to a healthcare provider's negligence or error, you may need to turn to a personal injury lawyer for assistance.
Product Liability- Defects in product design, failure to provide appropriate warning, and hidden defects are all examples of product liability personal injury cases. If you were injured due to a defective product, a personal injury lawyer could help you recover compensation from the manufacturer.
Workplace Accidents- While most employers take great care to protect employees, job site accidents and injuries can still happen. When an injury or accident occurs on the job, a personal injury lawyer can help you seek workers' compensation benefits or file a third-party claim against the responsible party.
These are just a few examples of situations where you may need to hire a personal injury lawyer. After an accident or injury, speaking with a personal injury attorney who can evaluate your case and advise you on your options is one of the first things you should do to help ensure you get the compensation you deserve.